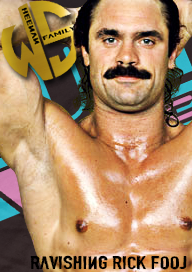 Well-Known Member

May 21, 2011
24,975
390
83
40
Hey folks, Fuji here with another installment of the Top Ten. August 14th, 1945 was a very important day for the world of comedy, as it marked the birth of one of the all-time great funnymen in the business, Steve Martin. From humble beginnings as a carnival barker to a series of hilarious guest spots on SNL all the way to worldwide superstardom with films like Father of the Bride and The Pink Panther, it seems Martin has been in the spotlight forever. In honour of this wild and crazy guy's 68th birthday, I'm busting out my banjo and listing off my top 10 Steve Martin movies, so heeeeere we go.....
This isn't exactly one of Martin's most popular movies, but there's no denying that its impactful while also breaking the traditional rom-com formula apart to serve its own needs. Martin's performance as Larry Hubbard, a shy greeting card writer who goes as far as putting cardboard cutouts in his apartment to fill his lonely nights, is fantastic and the supporting cast, including Fuji Favourite Charles Grodin and the hilarious Steve Lawrence, really work well with him. If you haven't seen this movie, do yourself a favour and check it out for an example of Martin's ability to make even the most mundane characters interesting.
If you put three of the funniest men in the 80's in the same movie, the odds of it being funny are pretty damn high, and Three Amigos definitely doesn't disappoint. Any one of these men could have carried this movie by themselves given its a pretty standard plot, but putting them into it together really brought the hilarity to the forefront. However, its the work of Steve Martin as Lucky Day that proves to anchor the film solidly, and indeed the characters portrayed by Chevy Chase and Martin Short are made all the more interesting by their interactions with him. It may very well be an ensemble piece, but like another movie on this list, Martin manages to stand head and shoulders above the others and really show his true talents as a comedian.
[video=youtube;3qXM0nZq0RA]http://www.youtube.com/watch?v=3qXM0nZq0RA[/video]

8. Dead Men Don't Wear Plaid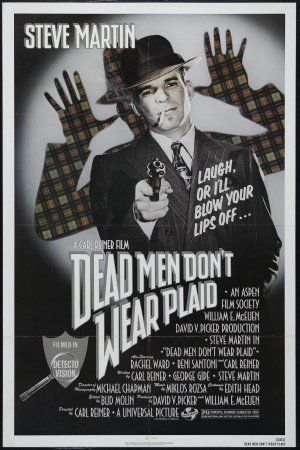 ​
Probably the most "artistic" film on this list for various reasons, Dead Men Don't Wear Plaid represented a real shift for Steve Martin's film career. No longer content to just do the straight up, slapstick comedy of some of his earlier works, Martin instead sought a more challenging film to display his talents in. Director Carl Reiner chose to use old clips of famous film noir actors and actresses and, through the magic of motion pictures, insert Martin into them, allowing him to converse with these stars. The result is definitely one of a kind, and a fantastic performance by Martin in the role of Rigby Reardon, which also happens to be the best name for a private investigator of all time! The best part of this movie though? Martin's perfectly nuanced performance that doesn't remind one of any of the former film noir stars he's working with. He makes this role his own and for that he deserves a lot of credit.
The first time I saw Leap of Faith I hated it almost as much as I hate both Scarface and Boba Fett, which as most of you know is quite a bit! However, as the years passed, I not only gained a new appreciation for the film, but for the performance of Steve Martin as Jonas Nightingale. While I feel Dead Men Don't Wear Plaid is probably the most challenging film on this list, I feel that his work here is easily his most challenging performance. You won't like Nightingale right off the bat, and rightfully so as he is a con man who sells religion to people desparate for any sort of miracle. Yet, as the film progresses, so does the character, coming to terms with the very religion he chooses to con people with. Not only that, his overall work as a faith healer still ranks among his very best in any film.
[video=youtube;vWNDQxvY3iU]http://www.youtube.com/watch?v=vWNDQxvY3iU[/video]

6. Dirty Rotten Scoundrels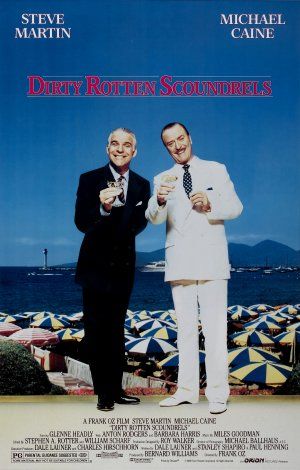 ​
By contrast to Leap of Faith, the first time I saw Dirty Rotten Scoundrels I thought it was one of the funniest movies I've ever seen. I still feel that way today, and most of it is due to Steve Martin being able to work well enough in dual characters to make the hack he's working with, Michael Caine, look like a good actor. Yes, that's right, I called Michael Caine a hack, because more often than not he is. One only need watch The Swarm or Blame it on Rio to see what I'm talking about and that's all I'm going to say about that. Anyhow, Martin is phenomenal in this movie, playing Freddie Benson with a slow-witted dullness that is a joy to watch. At the same time, his turn as Ruprecht the Monkey Boy is the stuff of legend. Plus, as I say, he makes Caine look like a million bucks here, which is not always the easiest thing to do.
[video=youtube;dX3ePAOUK7U]http://www.youtube.com/watch?v=dX3ePAOUK7U[/video]

5. Planes, Trains and Automobiles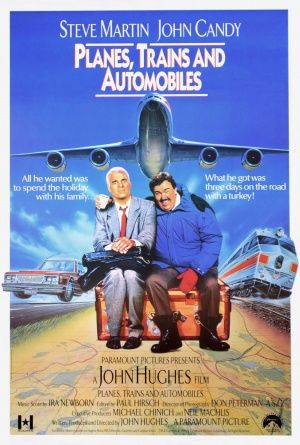 ​
There was really no way this movie couldn't succeed on almost every level. After all, not only did it star Steve Martin and John Candy, two of the most important and influential comedic actors of the 80's, it was written and directed by John Hughes. Hughes was also one of the most important figures of the 80's, having directed teen angst films like The Breakfast Club and Pretty in Pink to decent acclaim. However, this film represented a marked shift in his tone and style, as well as that of both Martin and Candy's, proving to highlight their dramatic capablities to a much greater degree than before. While Candy tends to get a lot of praise for his work as Del Griffith, it is Martin's high-strung Neal Page that does the majority of character development and thus becomes the central figure to the story. Easily one of Martin's finest hours on film and a fine example of a man who is more than capable of being something other than just a wild and crazy guy.
Along with John Hughes, another very important director during the 1980's was Ron Howard. The man was responsible for helping to launch the film careers of stars such as John Candy and Tom Hanks, among many others. Howard also worked with Steve Martin on this film and it stands as one of the finest efforts from both men. A true ensemble comedy, this film stars not only Martin but also such stalwarts as Rick Moranis, Diane Wiest, Tom Hulce, Jason Robards, Keanu Reeves, a young Joaquin Phoenix, Martha Plimpton, Mary Steenburgen and more. Yet Steve Martin once again manages to stand head and shoulders above the rest, playing a father, a brother and a son to absolute perfection. If ever there was an example of one actor being the glue to hold everyone else in a film together, I'm pretty sure Martin's work in Parenthood is it.
[video=youtube;jnA7jmNVYFs]http://www.youtube.com/watch?v=jnA7jmNVYFs[/video]
3. The Man with Two Brains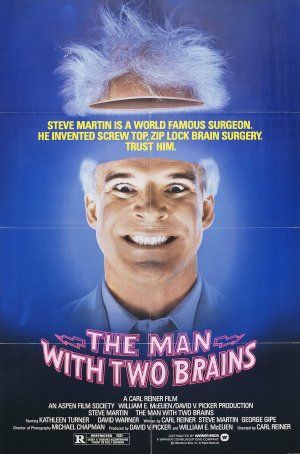 ​
Although I've been heavily praising his ability to do strong dramatic work, I'd be lying if I didn't say I saw Steve Martin as a hilarious man first and foremost. There's just something inherently funny about goofy Steve Martin that I find really endearing, and one of the finest examples of this is the Carl Reiner classic, The Man with Two Brains. I can honestly say this is one of the hands down, laugh out loud funniest movies ever made and I refuse to change the channel if I come across it on television. There's literally a gag every 20 seconds in this movie, but its Martin's performance as Dr. Michael Hfuhruhurr (just wait until you hear him pronounce that name, a gag all in itself) that totally rules over everything else here. Plus you get to see him work opposite James Cromwell and David Warner, two really underrated actors who give their all to keep up with the genius that is Steve Martin.
Steve Martin's collaborations with Carl Reiner include two films already mentioned on this list, but their most accomplished work is definitely All of Me, a fantastic comedy/fantasy film that remains criminally underseen by many. Not only do you get Steve Martin in this film, you also get the equally talented Lily Tomlin in one of her best roles ever. While the inhabited body comedy has been done many times (18 Again, Freaky Friday), this one takes it out a whole new door by having both characters inhabit the same body at the same time. This not only leads to some hilarity since each only has control of one side, but also some real insight as they share the same thoughts. Each go through some real growth and progression as characters and by the end we're left with one of the truly great parting shots of any comedy film ever. As with some of the other films on this list, you really owe it to yourself to seek this one out to see just how great an actor Steve Martin truly is.
I stated above that Martin's collaboration with Carl Reiner on All of Me was their most accomplished work, which I stand by 100 percent. However, The Jerk is their BEST work ever and also the best film that Steve Martin has ever done. Not just featuring a great acting performance from Martin as Navin Johnson, a man "born a poor black child" but also a fantastic script, written by none other than Martin himself (along with Carl Gottlieb). The fact that this film came so early in his career and is widely regarded as one of the all-time great comedies just shows the staying power and influence Martin has had over the years. I can think of no finer example of the Steve Martin film (or character) than The Jerk and I truly believe that of all the films on this list, it is the one that will undoubtedly stand the test of time. For that reason alone it is fully deserving of the top spot on this list, the fact that its totally hilarious is just the cherry on top.
[video=youtube;Tcwz8-EfFYE]http://www.youtube.com/watch?v=Tcwz8-EfFYE[/video]
So there you have it folks, Fuji's Top Ten Steve Martin films in honour of the birthday of the man himself. Agree? Disagree? I'd love to hear from you and as always, see your own lists if you wish to post them. Next time up we'll be looking at the Top Ten Baseball Movies of All Time!