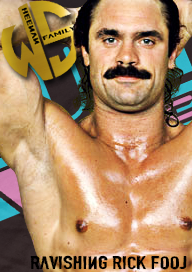 Well-Known Member

May 21, 2011
24,975
390
83
40

After the passing of her mother, a young woman named Nica, in a wheelchair since birth, welcomes her immediate family into her home for the funeral. Afterwards, the family decides to stay in order to settle the dead mother's affairs and potentially sell the house. However, soon people start turning up dead, and Nice begins to suspect that the culprit may be a strange doll that she received in the mail days earlier. The only problem is; who's going to believe that a doll could be a killer?

Let's get this out of the way right at the beginning; I LOVE CHUCKY! Yes, that's right, I do, but the strange part is that I don't particularly love any of the movies he's starred in over the years. Sure I had good things to say about Child's Play and its excellent sequel back when I reviewed them lo those many (two) years ago, but the fun really stopped there. I've always found Part III, Bride of Chucky and Seed of Chucky to be less than stellar entries in the series so it was with more than a little hesitation that I sat down to watch the newest film, Curse of Chucky. Well, after it was all over I had only one thing to say; I LOVE CHUCKY! Yes, I know, you've already figured that out, but at the same time I also loved Curse of Chucky and found it to be the best film in the series since Child's Play II. Not only that, I feel that if the producers play their cards right, this could be the beginning of a beautiful renaissance for not only the character but the franchise as a whole. In all honesty, my only major complaint about this movie is that it wasn't given the theatrical release that it deserved. That was a major misfire on the part of the studio but thankfully they were at least smart enough to make the movie in the first place and prove that you really can't keep a good guy down.

Curse of Chucky is written and directed by Don Mancini, the creator of the original and writer/co-writer of every film to follow as well as the director of Seed of Chucky. If there's one thing Mancini knows, it's the character of Chucky himself, as he proves more than capable of writing him his usual batch of hilarious lines while also keeping him adhered to his motivations. As per usual, Chucky is looking for someone to swap souls with but in the meantime he's more than happy to occupy himself by killing off hapless victims that sometimes seem designed with that sole purpose in mind. Alright, so yes, that means that a lot of these characters are one-dimensional and written as such, but it doesn't mean that you won't enjoy seeing them dispatched in a variety of heinous ways, something else Mancini has gotten right. He also manages to inject some great black humour into one of his earlier scenes, involving a bowl of poisoned chili placed at a table that then spins around as if it were the barrel of a gun in a game of Russian roulette. While I did find it a little obvious who the victim would be in that scenario, I also found the scene itself to be pretty unique and certainly worth a laugh. This isn't the only thing that Mancini gets right; the majority of the film is paced properly (except for a few bits at the end) and tight enough to keep you interested so that you won't have time to sit back and think about how outlandish the entire thing is!

Unfortunately the weak point of this film is the acting, and not all of the blame for that can fall on Mancini for writing such meaningless characters. Outside of Chucky himself, the final girl and a character that appears after the credits, pretty much everyone else here is just on auto-pilot from the get go and none really get a chance to spread their acting wings. Then again, I'm not sure some of these people even have those, so perhaps it was for the best that they just gave wooden performances instead of trying (and failing miserably) to give good ones. Brad Dourif is his usual strong self in the voice department, giving Chucky that sinister yet slightly playful tone that we've all come to know and love over the years. While I'm sure she came along as part of the Dourif package deal, his daughter Fiona does an admirable job playing the wheelchair bound Nica. I thought she did well in displaying the various emotions that her character was going through, particularly in the final scenes, and that she came across as a fairly strong heroine despite her disability. Plus she's in a wheelchair, in a horror movie, and she lives, which may or may not be the first time that's ever happened! Just for fun I'd also like to give out the Richard Burton award for Worst Actor/Actress in the film and for that we can look no further than Brennan Elliot as Ian. Seriously, watching this guy is like watching a clinic on what NOT to do when acting and I really feel that he should be banished to the Phantom Zone for his performance here.

I'd also like to point out that neither Danielle Bisutti nor Maitland McConnell can act either, but at the very least they leave us with the above memory so I really can't bring myself to find any fault with them! Plus, we do also get to see Bisutti meet an eye-popping demise, which qualifies for one of the best moments in the movie although there are several others as well. As I mentioned earlier, I loved the "Russian roulette†sequence and subsequent dinner, while I was also a big fan of the use of psychology on Chucky towards the end of the film. This would be the first time that I think a character has tried to manipulate the little bastard mentally, and while the attempt wasn't entirely successful it was obvious to me that he was at least a little put off by it. The only thing that works against this movie is the strange ending, that seems kind of tacked on until you see the post-credits sequence and it all comes together again. Well, that's not true, there's also the question of Chucky's motivation and connection to the characters in this film, which seemed to be a little bit of a stretch to me. Still, at the end of the day it's a movie about a killer doll going after people in a creepy house, there really doesn't have to be a lot of logical backstory to enjoy it! By the way, that's just what I did; I enjoyed the hell out of Curse of Chucky and am pretty sure you will too. 7/10.

Also, just a quick final note, if you like this movie PLEASE do your best to buy it either through VOD, on DVD or Blu Ray or through any other legal format you can find. The only way we'll get more Chucky is if we all pony up some dough to show the producers that the character and concept are still viable. Don't fuck with the Chuck; give him a buck…or two.