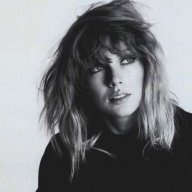 Jun 6, 2011
10,035
124
63
30
Despite the events of the previous night, the major of Wrestlingpunkstown decides to go ahead with the carnival that weekend. Despite the bright lights, games & rides to be enjoyed, not all of Wptown is in a joyous mood following the death of Lovely Bones. A group of wannabe vigilantes take matters into their own hands, cornering Evil Deadpunk and beating him down in an alley.

Luckily, Deadpunk is saved by the wonders of medical science and is still able to attend the carnival with his buddies. They take in the joys of the duck shoot & ring toss before heading to the haunted house. It's a pretty elaborate set, very easy to get lost in. Deadpunk is quickly separated from his friends and finds himself face to face with one of the dummies. It laughs at its peculiar nature and moves on, but the dummy springs to life and tackles him down to the floor.

It retrieves and knife hidden in it's costume, but before it can deliver the final blow, Deadpunks buddies turn up and the killer runs off before it can be caught.

Evil Deadpunk has had a lucky few days, marked for death twice but saved each time. No casualties for now, but the killer(s) have now grown impatient. There may be a bloodbath coming.

[MENTION=121]Jeepers Creepers Wang[/MENTION]
[MENTION=1]Evil Deadpunk[/MENTION]
[MENTION=79]Sabre the Phantom King[/MENTION]
[MENTION=157]Mitchell Myers[/MENTION]
[MENTION=75]Champagne Charlie[/MENTION]
[MENTION=835]Austin Bates[/MENTION]
[MENTION=51]Anaconda Vice[/MENTION]

Make your picks.

[HR][/HR]

So yeah, the doctor came straight into effect, saving Evil Deadpunk this round. Turns out the killer(s) may have to work a bit harder this time around.