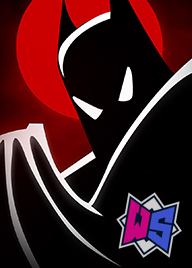 Super Moderator

Joined

Dec 23, 2011
Messages

35,018
Reaction score

7,557
Points

113
Age

23
Location
Favorite Wrestler
Favorite Wrestler
Favorite Wrestler
Favorite Wrestler
Favorite Wrestler
Favorite Wrestler
Favorite Sports Team
Favorite Sports Team
Favorite Sports Team
Favorite Sports Team
Just a thread where I and anyone else can post about what comic books you're reading. I usually read all the weekly DC and Marvel ones when they come out on Wednesdays and finish them a few days later. If no one else gives a fuck about them I ain't gonna be mad, I mostly just wanted somewhere to post some thoughts each week lol. Here's just some quick thoughts on each one I read this week including two DC original graphic novels that were released as well.
DC Comics
Harley Quinn: Breaking Glass
- This is another one of DC's attempts at making young adult graphic novels, and it wasn't as good as the Raven or Catwoman ones previously, this one felt a lot more forced with the jokes since it's Harley Quinn. The overall plot was pretty cool, I liked the high school scenes a lot and the drag queens were hilarious and surprisingly not too over the top. Ivy was weird tho, overall I liked the character but I feel like she basically became a parody of a feminist like what people who hate them imagine a feminist to be instead of a more realistic one. I feel like they tried to jam too many social issues into this instead of just focusing better on the gentrification aspect which was bar far the best plot point in this. Overall it was pretty cool, and I can fucks with more of these.
Superman of Smallville -
Fun little short graphic novel with really cool newspaper comic strip artwork. Overall plot was really simple and made for a fun short read, I'd be a fan of them doing more stuff like this and the Dear Justice League graphic novel from a few weeks ago and it looks like they're about to with the Swamp Kid one they previewed at the end of this one which also looks awesome as it's drawn to look like a high school notebook with lines and everything.
Batman vs. Ra's Al Ghul #1
- Set during the No Man's Land/Cataclysm story from awhile back, this one was pretty cool for the start of this miniseries. I never read much of the original arc so I fucks seeing some of it now. The ending was kinda odd, but I'm sure it's setting up a cool mystery from the next one. My main confusion tho is who was that second Robin??? Dick Grayson was there as Nightwing and I'm assuming one of the Robin's was Tim Drake, but Jason Todd should have still been dead here and Damian shouldn't have been born yet so I am confused by that.
Batman/Teenage Mutant Ninja Turtles #5
- Another good team-up from these characters is wrapping up with the first half of the final battle taking place here, fun shit overall and it's cool watching the supporting characters from both franchises interact with each other.
DCeased: A Good Day To Die #1
- Really enjoying this zombie apocalypse storyline they've started here and it got even better this issue with John Constantine becoming an important part. I like the more minor characters playing a big role here and they do a great job of making shit seem absolutely terrible once a hero gets infected. Also, Mr. Terrific's death was absolutely brutal.
Deathstroke #47
- lol already brought Deathstroke back to life, can't say I didn't expect that but I am interested in how since no one seems to know right now. I'm sure it has something to do with Lex Luger, but we'll have to see. This was an enjoyable read though for sure, especially the Rose and Red Arrow scene.
Dollar Comics: Detective Comics #854 -
A reprinting of this issue from 2009, don't really know the storyline too well, but Kate's cool so I fucked with reading this and I might have to go back and read the rest of this since this was the start of a new thing.
Doom Patrol: Weight of the Worlds #3
- This comic has been all over the place so far and I feel like I'm just now really starting to grasp the story, the future setting for this one was really cool even if I'm still kinda confused on what's completely going on. I fucks with Beast Boy and Mento coming into this issue as they're people I really associate with the Doom Patrol, especially Mento. I'm interested in where this goes for sure, but the three issues so far feel like set-up for something huge and I'm struggling to see how they completely relate.
Doomday Clock #11
- Man this shit still rules, I love the Watchmen having this huge part it it, but it really fuckin' sucks that it feels like it's taking a big backseat in the overall DC Universe when it was made out to be this crazy thing to start. It just doesn't feel important anymore and it's almost over. Only having an issue every two months really hurts it too bc it's hard for it to really build momentum. Loving everything though, just feel like DC doesn't care about it anymore.
The Dreaming #13
- Cool self-contained story, I love the concept of myths becoming weaker over time when less and less people are believing in them and this story did that perfectly. Nice little break from the main storyline too before we get back to it.
The Green Lantern #11
- Felt like a rushed ending to this multiverse team-up they were doing, thought it'd last longer than two issues for sure. GL has been very hit or miss for me lately as it doesn't really seem like they have a plan for what they want to do with him, but each issue has still been pretty good so I don't have too many complaints.
Harley Quinn #65
- Just all over the place, I like parts of it and am pretty meh on other parts just like most of her issues lately. I'm not a fan of the breaking the 4th wall bc it feels so forced like they're obviously trying to make her Deadpool and I'm not even that big on when Deadpool breaks the 4th wall anymore either mostly bc Gwenpool has been doing it so much better and she has a much better in-continuity reason for it. I am interested where they go with Harley winning her trials though, and M'randyr or whatever name is origin being told was pretty cool, def the best part of this one.
Harley Quinn and Poison Ivy #1
- Pretty good stuff coming out of Heroes in Crisis and also tying into the Year of the Villain arc. I'm actually really loving the Fluronic Man and what part he's going to play with the green in the coming months so I like that he's in this. He has such a cool look despite just being a big flower which kinda hurts me taking him seriously as a villain, but dude is straight up evil so that helps.
Justice League #31
- Loved this, the scenes in the past with the Justice Society were the best and the future scenes were pretty cool too. It's impressive to me that they're doing all this fucking with continuity inside comics which kinda gives the retcons a "canon reason" in a way which DC always tries to do and mostly succeeds. Very interested in this one going forward.
Legion of Superheroes - Millennium #1
- Wow I did not expect Rose/Thorn to be the character to be the one to bridge the gap from past to future in this story, but I think that was a great choice with how she's been featured in Action Comics lately. I also like that they didn't really give an explanation for why she stopped aging and she just accepts it's how things are. I look forward to where they go with this and giving us a proper Legion pretty soon.
Lois Lane #3
- A slow down from the first two issues, but still pretty good shit. I love me a good detective stuff and the way they're writing Lois in this has been fucking awesome. Also glad they aren't having any petty drama between her and Superman, and they have them actually say what's wrong if something is bothering them instead of just frustrating the reader.
Supergirl
#33
-
Basically the same story of Superman from last week just from Supergirl's perspective instead. Glad she's back on Earth for a bit now as the space adventures were starting to get a little old, so I'm excited for where she goes next.
Superman: Up in the Sky #3
- More fun stuff from this one, the first half was hilarious with Superman stuck in some kind of alien DMV while worrying about all the different ways Lois was dying while he was gone...some were pretty fuckin' brutal too. The second half was great as it was revealed the first half was him passing through this wormhole and dude ended up back in WWII with Sgt. Rock
I always mark for a good WWII story, and Sgt. Rock rules so I really fucked with this second half.
Marvel Comics
Absolute Carnage: Scream #2
- Really loving Andi Benton in these Carnage stories this year, really hope she doesn't end up dying. Scream breaking free of Carnage was pretty cool and probably necessary for the good guys to have any chance at stopping this motherfucker with how OP they've made him.
Absolute Carnage: Symbiote Spider-Man #1
- Set in the past when Spider-Man got rid of the Venom symbiote but before it attached itself to Eddie Brock just to give some more context for the whole Absolute Carnage storyline which was really nice. The new character of the judge was awesome, really well written until his predictable death at the end. White Rabbit's involvement was cool too, I've always loved her as a villain. I wonder if she'll have anything to do with the storyline going forward or if this was just a one-off?
Agents of Atlas #2
- Really enjoying this team coming off of War of the Realms, their powers are cool and the characters are coming into their own more. This Pan storyline is pretty cool, seems a bit on the nose with it being a bad idea though so I wonder if they try any swerves.
Alpha Flight: True North #1
- Ah the Canadian superhero team that gets forgotten about for a few years and then gets another comeback. I enjoy most of these characters and these stories were pretty cool, especially Puck's from back in the day. The twist at the end was awesome too, but man it makes me feel for Heather.
Amazing Spider-Man: Going Big #1
- Some more 80 years of Marvel nostalgia with some short stories written by classic Spider-Man writers and artists. Pretty good stuff, especially the first one bc I love me a good Punisher cameo.
Champions #9
- Ah your classic heroes being brainwashed and fighting each other storyline that Marvel loves to do. The good thing about the champions is that they have a big enough roster to make this feel a little more fresh. Should end up making everyone reconcile by the end of it after they all fight, can't say I'm too excited for this one overall though.
Conan the Barbarian #9
- Conan continues to rule in everything he's in, no wonder they have so many Conan comics coming out nowadays. This story was cool even if the twist was super predictable, they're still building towards Conan's final death by Razazel which should be awesome when they get to it.
Fantastic Four #14
- Just a fun, typical Fantastic Four book. I fucks with Reed's nostalgia getting the best of him and them recreating the Marvel 1 to try and complete the first mission that gave them their powers. Grimm once again the MVP of the team with how he acts and I'm loving his relationship with Alicia more and more during it. Pretty fun book with no real conflict that I assume is saving it for the coming issues. Hope their fuckin' kids don't fuck anything up this time when they're left alone, but that's probably too much to ask from those little shits.
Future Foundation #2 -
First off, not really a fan of this artwork at times, most characters look great but evil Reed look so fuckin' kiddy that it kept taking me out of the story. Alex and Julie were awesome and this weird Bucky girl that has Cap's shield was a cool edition too. Still excited to keep reading this one mostly bc I love Alex and Julie all grown up from Power Pack, but this could have been better.
Ghost-Spider Annual #1
- Pretty cool one-shot, I love Gwen having to deal with the prime Earth's perception of Gwen and Arcade being hilariously inept again, but somehow staging an epiphany for Gwen when he didn't even mean for her to be the one playing his fuckin' game lmao.
House of X #4
- This storyline is still confusing to me, but I think I'm getting it finally with the last two Powers of X books that have cleared most of the things up. Really good shit here, only thing I'm confused about now is how this fits in the current Marvel Universe, I'm thinking it has something to do with Magneto's deal with Nate Great at the end of the Age of X-Man world, but we'll have to see. In the meantime, I've really started enjoying this.
Immortal Hulk #23
- This comic still ends up being one of my favorite currently going, no wonder it's been nominated for so many awards. This take on Hulk is really one of my favorite ever. They started going a little overboard with the supporting cast, I can really take or leave Betty turning into a monster again but that seems to be here to stay for awhile. Seeing Rick Jones in this stat was fuckin' heartbreaking for sure, and that twist with the dude that was buried alive by his dad way back in like issue #2 being in the lab was cool. Can't wait for this fight to continue in the next one two weeks from now.
Old Man Quill #9
- Was unsure about how this one would be with the reveal that all the Guardians were dead and Peter was hallucinating (great fuckin' twist tho), but it's still going great. Not sure where they go from here though with him simultaneously failing his mission, but also killing his biggest adversaries currently, but I'm all for more of this bc I love the "old man" world and every comic they do in it seems to rule.
The Punisher #15
- I normally would have been turned off by Punisher teaming up with people, but this team fuckin' rules and they had some great back and forths. Really solid action through all this, and Kingpin trying to legit be a good mayor while still being a villain is still one of the better things they have going in all the comics.
Savage Avengers #5
- Really interested to see where this one goes from this point on, still funny to me that they just said fuck it and teamed up all their gritty 90s characters for this, but the set up made sense and they've had some great exchanges. Conan in the main marvel universe continues to be amazing and I fucks HEAVY with him and Punisher going off together, that shot of them pulling his family's caskets at the end was amazing.
Spider-Woman Facsimile Edition #1
- As much as I love Jessica Drew's character now, these early attempts at it just weren't it for me. Glad she came into her own and reading this comic from the 80s of where she started was still cool if not for anything else than making me appreciate her current character more.
Star Wars #71
- Really enjoying the 3 different stories they have going on here, can't help but think it might be better if each got their own comic instead of all three in one for a few weeks, but that's just a minor complaint. All of them are ruling so far and it's cool to see some more minor missions from the Rebellion after the long Sho-Torun one, good balance so far in this book from what I've read.
Star Wars: Jedi Fallen Order - Dark Temple #1
- This uses characters for the game coming out later this year that looks pretty cool, but I don't really know much about it and for a first issue this was a little weaker, but I think it was mostly there just to introduce us to this main character. Don't really have much of an opinion on her yet, she just seems fine so far. I did pop hard for Mace Windu's appearance tho.
True Believers: Hulk - Head of Banner #1
- Reprinting Incredible Hulk #6 from 1963, and man these early Hulk comics just don't hold up as much with how much better his character became. It's very 60s in all aspects and the only thing I liked about it a lot was the art. Hulk speaking in full sentences and being kind of intelligent was meh to me, but I did like how he won the main fight with the hilariously dumb "Metal Master"
True Believers: Hulk - Intelligent Hulk #1
- Reprinting Incredible Hulk 299 from '84 or around then (too lazy to look it up rn), and this one was a much more enjoyable read. Nightmare is a great character and he was great in this along with Doctor Strange and also of course, the Hulk. Good shit here from a classic issue.
Web of Black Widow #1
- More Black Widow spy action which I always fucks with. Tony Stark's scenes were great too, and I can't wait to see where they go with this one since Natasha has been one of my favorite characters since her "resurrection"
Last edited: