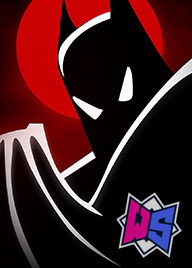 Dreams are Endless

Joined

Dec 23, 2011
Messages

61,026
Reaction score

11,023
Points

113
Age

24
Location
Favorite Wrestler
Favorite Wrestler
Favorite Wrestler
Favorite Wrestler
Favorite Wrestler
Favorite Wrestler
Favorite Sports Team
Favorite Sports Team
Favorite Sports Team
Favorite Sports Team
This thread is both to gauge interest and take suggestions for doing a watch along of a full year of wrestling programming from start to finish. The schedule would be every Saturday (the time can be worked out later but preferably starting between 1-6 EST), and we would decide which programs make the cut to watch once the year is decided.

So you guys throw out your suggestions for which year to watch and which companies you want to include. It would be preferable if the shows were on the WWE Network, but Impact Plus, Honor Club, NJPWWorld, etc. could all be an option too...those might be a hard sell though so good luck. Examples would be: 2004 WWE (Raw, Smackdown, PPVs), 1998 Monday Night Wars (Raw, Nitro, PPVs, potentially Thunder as well), 1996 (Raw, Nitro, PPVs, Hardcore TV, ECW Supershows). But anything that's manageable for us to watch is eligible, so feel free to suggest anything.

A poll with choices will be up sometime in the next few days.