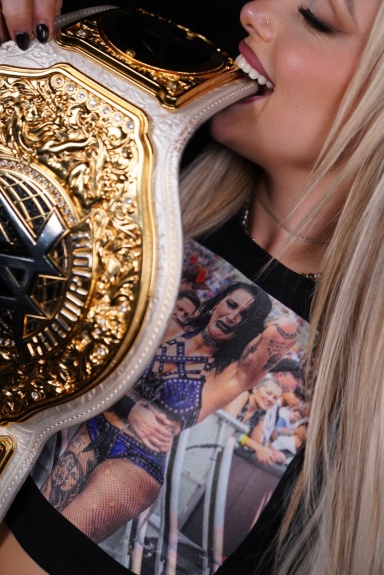 Jun 28, 2010
57,834
3,979
113
33
Buzzfeed Personalities learn what it's like to train like a WWE Superstar
Thanks to shows like WWE Tough Enough and WWE Breaking Ground, WWE fans have gotten a glimpse of what it's like for top-level athletes and seasoned ring competitors to try to make it as WWE Superstars. What happens, though, when the opportunity to train like the next WWE Champion is extended to two Buzzfeed Personalities with no prior experience between the ropes?

As chronicled in an engaging new video on

YouTube's Buzzfeed Blue Channel

, Michelle and Sydnee of Buzzfeed received a crash course in WWE Superstar 101 during an intensive series of training sessions at the WWE Performance Center. Their experience found the duo crafting ring personas with the help of SmackDown Superstars Charlotte Flair and Naomi, learning the difference between a wristlock and a wristwatch from PC Head Coach Matt Bloom and Assistant Head Coach Sara Amato, and killing it in the weight room with PC Strength and Conditioning Coach Sean Hayes.

All things considered, the pair did pretty darn great. Is there a chance we'll be seeing them in a WWE ring some day? To paraphrase James Ellsworth,

any person with two hands has a fighting chance

.
I can't believe they let Buzzfeed through the doors.