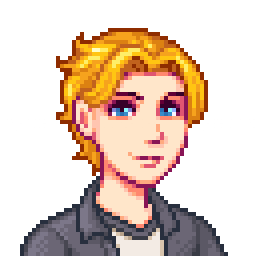 The Scissorman

Joined

Mar 7, 2019
Messages

21,699
Reaction score

3,975
Points

113
Age

23
Location
Website
Favorite Wrestler
Favorite Wrestler
Favorite Wrestler
Favorite Wrestler
Favorite Wrestler
Favorite Wrestler
Favorite Sports Team
Favorite Sports Team
Favorite Sports Team
Favorite Sports Team
Whodunnit? 2
The West Smithton Sagas

Years following the series of brutal murders in West Fordham perpetrated by the cult called the WF Elite, the small town of West Smithton, several hundred miles away from West Fordham, undergoes a similar series of crimes... Who could it be that murdered Bob Steiner... Whodunnit?
​
If you're new to the Mafia Scene, here's a quick explanation on the premise of the game and the history behind it!

Citizens

and

Smithton Killers

are up against each other. The Heroes' mission is to eliminate all of the villains. the Villains' mission is to control the majority or make it so the Heroes are no longer able to lynch any Villain.
There will be character claiming allowed in this game. Power claiming is perfectly acceptable and valid.
The game will be split into two sections: Day and Night. During day, everyone must choose a player to lynch. During night, mafia may discretely choose a player to kill.
Days last 24 hours, or until a majority for lynch has been cast. Nights last 12 hours, or until all night powers have been sent in. Night-Posting is allowed. Day 1 will last 36 hours, and Night 1 will last 18 hours.
Do not post about the game outside the thread. All things regarding the contents of the ongoing game will remain in the thread. Failure to do so will result in a mod-kill.
Attempting to game the thread in a way where your alignment is confirmed through means other than by play or playing to the integrity of mafia will result in a modkill and punishment for your alignment.
No excessive flaming to the point of personal insults.
Editing posts is allowed up until 5 minutes following.
Cast:
1. @Jeffatron -

Citizen Aligned Mason


2. Big Man @Rugrat
3. @Raidokken -

Citizen Aligned Beloved


4. @Judas Iscariot
5. @Mitch Perfect
6. @Odo
7. @PHEN0M -

Independent Aligned Serial Killer / 1x PGO


8. @Showtime -

Citizen Aligned 3x Tracker


9. Alco @Raidokken
10. @Darth Lethal - Citizen Aligned 3x Watcher
11. @Banez -

Citizen Aligned Vanilla Townie


12. @Mr.Tweetums
13. @V. Skybox - ???
14. Uncle Larry @Jeffatron
15. @NotBrutus -

Smithton Killers Aligned 2x Motion Detector


16. @Poyser - Smithton Killers Aligned 3x Ninja
17. @Broken God -

Smithton Killers Aligned 2x Janitor
The Survival of West Smithton's Citizens Relies on You...

It is now DAY 1! With 17 players alive, it requires 9 to lynch. DAY 1 will last 36 hours or until a lynch has been made. Good luck to the survivors...​
Last edited: