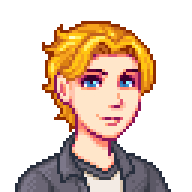 Mar 7, 2019
448
204
43
22
​
Howdy folks. The name is Grim (same name from WrestlingClique and I am Barry over at WrestlingForum). Joined the site since it looked like another interesting place to shoot the shit about wrestling. A little bit of wrestling fun about me:
- I started watching wrestling religiously from 2004-2007 and then again in 2011-Present
- My two favorite wrestlers of all time are Curt Hennig and Chris Benoit.
- My favorite PPV is WrestleMania XX
A little more about me, for those interested, here are some of my other interests:
- I am an avid video gamer, my favorite game being Clock Tower: The First Fear
- I also love sports of all kinds, but mostly cheer for the Minnesota teams. I am, as some call me, a Homer. SKOL!
- I watch a lot of classic television, from MASH to The Twilight Zone to Star Trek: TOS.
- I love horror movies as well. My favorite horror movie is Phenomena (1985).
- Then there's anime. Can't get enough of it. I don't talk too much about it, but I'm always looking for a good one to watch.
So that's me in a nutshell. I hope I make a good impression for everyone and that we can all be good friends.