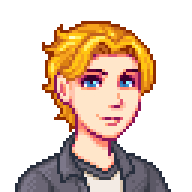 Mar 7, 2019
448
204
43
22
Grim's Game Reviews
​
As some of you know, I'm a huge gamer. I can't get enough of them, and as such, I've taken the chance to decide to review some of my favorite (and least favorite) games of yesteryear. Here you will find my reviews of several of these games with an archive included. Ratings will be included for those who prefer the TL/DR versions of the reviews. My rankings of these games goes off four subjects: Story, Gameplay, Audio, and Visuals. Let the fun begin!
ARCHIVE:
-
Clock Tower [1995] (9/10)

TL/DR Summary:
This game is a cult classic. Sadly, while it never was released out of Japan, it gained recognition thanks to an anonymous English patch of the ROM. This game is a must play for the Survival Horror fans. This game encompasses everything that works in a Survival Horror game without going overboard and sticking to the basics of great storytelling, great game play, great visuals, and great audio, great replayability, and a great experience overall.
Clock Tower
is worth getting a reproduction cartridge of.
-
Clock Tower [1996] (7/10)
TL/DR Summary:
Clock Tower
for the PSX is a worthy sequel, no doubt, however it's simply not as good as the original masterpiece is. The story continuation is done well, and the gameplay is there, however the visuals and audio fails. This game is worth $15~ dollars if you can find it on Amazon or any other site. Simply put, this game is an above average horror game with several problems; if you can look past them, you're in for a great time.
-
Clock Tower 2: The Struggle Within [1998] (5/10)
TL/DR Summary:
Clock Tower II
is a goofy game, but not as great as it's predecessors. With that in mind, you can skip this, and go play the other two only. But if you want to have a good laugh at the expense of this game, It's perhaps worth about a $5~ dollar range. Sadly, this game would all but be the demise of Human Entertainment (closing in 2000), who's Fire Pro Wrestling Series (you may have heard of it), would go to Spike Chunsoft, and the Clock Tower series becoming owned by Sunsoft and finally abandoned in 2008.
-
Metal Gear [1987] (8/10)

TL/DR Summary:
Metal Gear is a really damn good game, although overshadowed by its sequels, but it has some very smart level design and as a progenitor of the series, it is incredible. This game is actually on Metal Gear Solid 3: Subsistence and on the Metal Gear Solid HD Collection, so it is highly recommended you purchase them instead of going out of your way to buy the original MSX cartridge.
-
Metal Gear [1987] (6/10)
TL/DR Summary:
Good God. When going from the MSX version the NES version, it's a stark contrast in quality and in general fun, to the original
Metal Gear
. It's a classic, yes, but unlike Simon's Quest, there is little reason to actually own it other than to say, "I own the NES version of
Metal Gear
!" At most it should be $15~ if even that. If you've never played the original game, I'm sure you'll have a higher opinion of this than I did.
-
SplatterHouse [1989] (7.5/10)
TL/DR Summary:
SplatterHouse
isn't the best game by any means, any fan of the series will tell you that. But the game delivers enough of the goods to make it more than mediocre. It's worth the time to play, but not worth replaying thousands of times if you've already beaten it, I'd leave that to
Clock Tower: First Fear.
-
SplatterHouse 2 [1992] (8/10)
TL/DR Summary:
A big improvement over the original
SplatterHouse
while also adding to the story. Rick's one of the ultimate heroes, to me. He goes through hell and high water (literally) to save his girlfriend because he cares, dammit. Adorable, I says. This game is a good addition to anyone's Genesis collection if ever there was one.
-
SplatterHouse 3 [1993] (8.5/10)

TL/DR Summary:
SplatterHouse 3
is an oft-forgotten hidden gem of the SEGA Genesis, but it's one of the better games in the
SplatterHouse
series and one of the best looking games on the console, period. An incredible rarity, the game fetches upwards of nearly $500~ for a full set. Reproduction cartridges however are like $12~ if you're into the Repro scene. My advice would be to purchase
SplatterHouse (2010)
, since that game legitimately has the original trilogy as bonuses for playing the game proper.
Last edited: